AGC to Feature ETFE Film for Innovative Architectural Structures at AIA 2018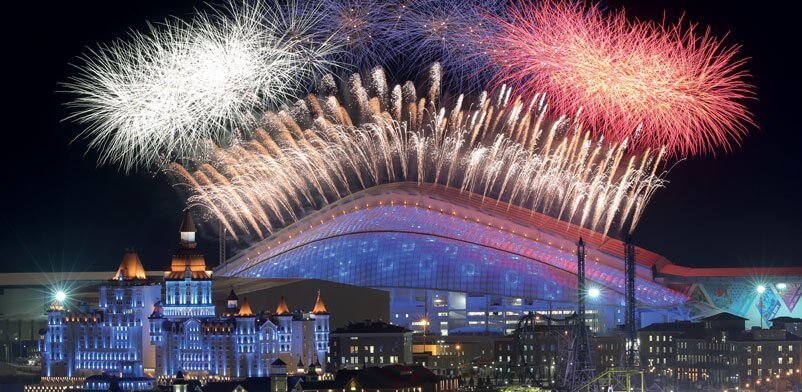 Reading Time: 2 minutes
If you're serious about the field of architecture, you're heading to the AIA Conference on Architecture 2018. This show (A'18 for short) provides full immersion into the latest trends, technologies and designs in the industry. We're excited to meet the thought leaders who are presenting and attending. And we look forward to discussing our ongoing commitment to advancing architectural structures and coatings with Fluon® ETFE film and LUMIFLON® FEVE resins.
Blueprint for Better Cities
A'18 will be held June 21−23 in New York City, and the theme of the event is "Blueprint for Better Cities." Some of the most creative architects, designers and firms will share how they're making a difference in large and small cities around the world. At the expo, visitors will discover cutting-edge products, technologies and solutions by more than 800 exhibitors. At booth 1939, we'll demonstrate how high-performance fluorochemicals enable unique translucent designs and corrosion-resistant structures.
Fluon ETFE Film for Roofing, Facades and Interior Finishing
ETFE film is acknowledged globally as a high-performance building material for membrane structures and architectural facades. Our Fluon ETFE film is used in some of the world's most creative architectural designs because it allows for lightweight, moveable shell structures, brilliant illumination, energy efficiency, climate control and sunlight transmission. ETFE film is made of a thermoplastic fluoropolymer, so it is transparent but much lighter weight than glass. It also features non-stick, insulation and dirt protection properties, as well as resistance to heat, chemicals and weather.
LUMIFLON for Corrosion-Resistant Topcoats
FEVE resins are available for almost any type of coating, including solvent-based, powder, environmentally friendly low-VOC and HAPs-free coatings, and water-based coatings. Our new LUMIFLON FEVE powder resins provide exceptional weatherability, corrosion resistance and environmental benefits when used in exterior architectural coatings applications.
These powder resins do not require a solvent (VOC) and can be used in formulations to meet the AAMA 2605 specification for high-performance exterior architectural coatings. Our new powder coating developments focus on creating value by lowering life cycle costs, improving coating flexibility and surface quality, controlling coating gloss and producing new formulations to meet customers' needs.
Benefits of LUMIFLON FEVE-based topcoats include protection from UV light, wind, or rain and formulations that can last 30 years or more. A transparent fluororesin, LUMIFLON can be used to make both clear and pigmented coatings in more than 230 colors in high-gloss to matte finishes.
Check out this flipbook to see how architects are using AGC's fluoropolymer technology on iconic architectural structures around the world.