Upgrading the AGC Fluoroelastomer Testing Lab to Keep Pace with Innovation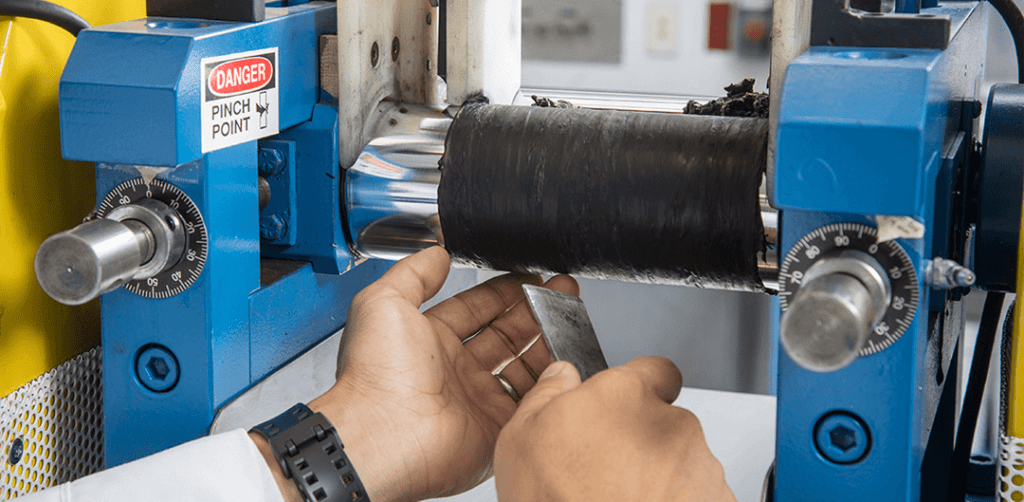 Reading Time: 2 minutes
We recently enhanced our AFLAS® fluoroelastomer testing lab in Exton, Pa. with new equipment for fluoropolymer testing. It's important that we have the latest equipment so we can support our customers' product development. AFLAS resins are used in so many industries now, that constant R&D is needed to develop new products for specific applications.
New Technology and Equipment
In the AFLAS lab, we can test specific formulations to help customers select the AFLAS grade that best meets their product performance requirements. The new lab technology will support all new grades of AFLAS fluoroelastomers, including AFLAS 600X, 400E and FFKM products.
The new lab equipment includes:
Extrusion resistance test fixture, which evaluates aspects of material suitability for seals under high pressure;
Thermtest thermal conductivity testing system, which evaluates a material's ability to function as a thermal insulator;
Automated and programmable temperature and pressure controller for a 10 L Parr pressure vessel. This allows automated programming of pressure and temperature profiles to help determine rapid gas decompression resistance of molded parts while tracking and saving all data;
Four-inch two-roll rubber mill with fully temperature-controlled rolls, which lets operators independently control roll speeds and allows for creation of small batches of polymer for lab evaluation; and
French Vision Series 100-ton molding press with 18-inch-square isothermal platens, which allows for precise temperature and pressure control featuring programmable process cycling.
Supporting the Material of Choice
Resins containing AFLAS® fluoroelastomers are applied to parts and components used in some of the world's harshest conditions. It has become the material of choice in extreme applications because it imparts unique properties over conventional FKM-type fluoroelastomers. AFLAS delivers outstanding resistance to heat, chemicals, fuels, acids, bases, solvents, ozone and steam.
AFLAS polymer compounds are fabricated into finished parts and shapes using press molding, injection molding, extrusion and calendaring processes. A wide variety of industries use these parts:
Oil & Gas
Chemical Processing
Heavy Duty Diesel
Automotive
Wire & Cable
Industrial
Food Handling
Pharmaceutical
To view the new equipment operating in real time, we are currently offering tours of the upgraded laboratory. We strongly encourage customers, prospective customers, and members of the scientific and local community to come see the AFLAS facility in action. If interested, please contact us at Kristin.carlin@us.agc.com.