New Report Spotlights Socioeconomic Significance of Fluoropolymers in the U.S.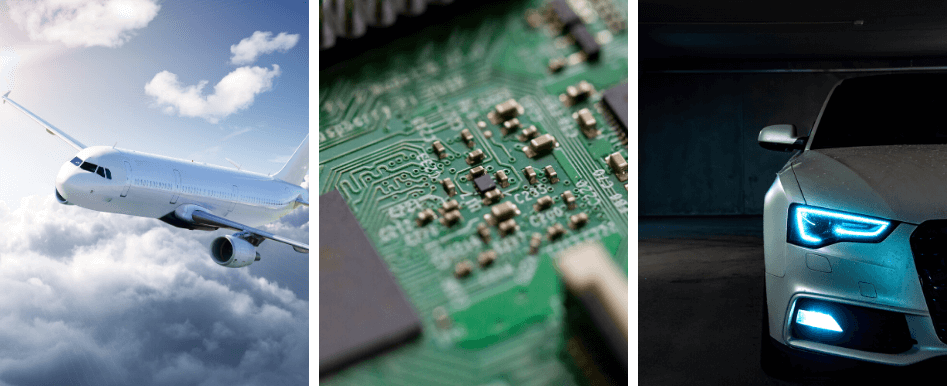 Reading Time: 2 minutes
Recently, the FluoroCouncil commissioned experts from AGC and other major fluorochemicals developers to help prepare a report on the impact of the industry in the U.S. The study looks at how the manufacture and sale of fluoropolymers generates revenues, economic investment and jobs. It also considers downstream contributions of fluoropolymers, which are used in a wide range of products in key industries. A key finding of the report was that fluoropolymers drive more than $2 billion of economic activity each year.
The report, Socioeconomic Assessment of the US Fluoropolymer Industry, takes information from publicly available data, a survey of FluoroCouncil members and interviews with downstream users. This socioeconomic analysis evaluates the effects of fluoropolymers on seven important industries: electronics, transportation, medical & first responders, chemical & industrial processes, consumer products, energy and building & construction.
Key Findings of the Report
In 2018, the U.S. fluoropolymer industry:
Drove $2.1 billion in economic activity
Supported 1,500 direct jobs and 13,500 indirect jobs
Invested $150 million in R&D
Created a $520 million trade surplus
What are Fluoropolymers?
Fluoropolymers are highly versatile polymers that are used in a wide range of applications because they provide unique and desirable characteristics. Fluorotechnology refers to the broad range of technologies that utilize the unique element fluorine. These technologies offer unmatched thermal and chemical stability, providing reliable strength, resilience and durability to modern products and components. Compared to other polymers, fluoropolymers are more expensive. However, because they offer unmatched performance, their consumption is growing at a higher rate. For more details, check out our fluoropolymer FAQs.
How Fluoropolymers are Used in Industry
The indirect socioeconomic impact of fluoropolymers is found in how they are used in the key industries analyzed. According to the report, examples include:
Electronics: Used in the development of semiconductors and printed circuit boards found in many electronic devices.
Transportation: Used to make fuel cells, hoses and gaskets that help vehicles perform, increase durability and increase fuel efficiency.
Medical & First Responders: Used to enhance performance and life cycle of equipment like catheters, guide wires, filters and pumps.
Chemical & Industrial Processes: Used in coatings, linings, piping, vessels, fluid-handling components, filters, vents and cable coatings to prevent corrosion and emissions.
Consumer Goods: Used in linings in outerwear to make them weather-resistant, durable and breathable.
Energy: Used in casings and surface sealants of renewable energy sources like wind turbines and solar panels.
Building & Construction: Used for coatings on structures and bridges for durability and longevity.
You can find the executive summary, view a shareable infographic and request a copy of the report by visiting the socioeconomic analysis information page on the FluoroCouncil's website.
The FluoroCouncil, an affiliate of the American Chemistry Council, is a global organization founded in 2011 to represent the world's leading fluorotechnology companies. The members of the FluoroCouncil lead research and development to introduce new products with improved environmental and toxicological profiles, while retaining the benefits of fluorotechnology.
Contact AGC's experts to learn more about our fluoropolymer solutions and how they can improve your applications.