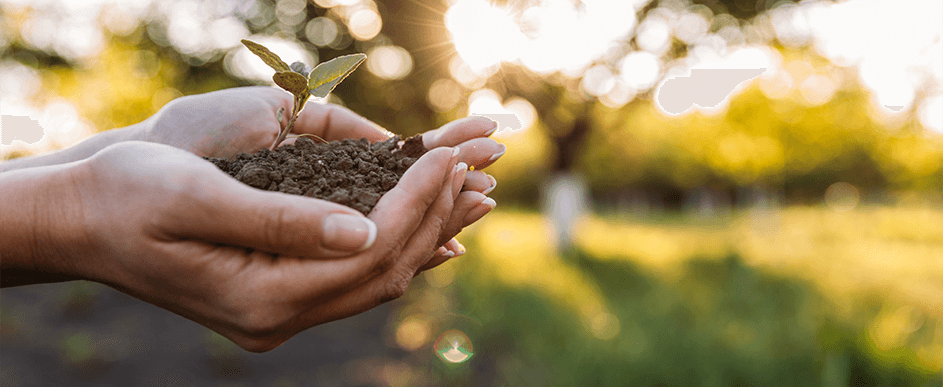 Reading Time: 2 minutes
Hydrofluorocarbons (HFCs) are organic compounds that have been synthetically manufactured to be used as refrigerants. They came to popularity in the 1980s when chlorofluorocarbons (CFCs) were banned from the market because they were harming the Earth's ozone layer. While HFCs have an ozone depletion potential (ODP) of zero, they are still potent greenhouse gases and a large contributor to global warming.
Strict Environmental Regulations
HFCs were one of the six greenhouse gases named in the Kyoto Protocol, which the United Nations drafted in 1997 and has been enforcing since 2005. Since its enactment, urethane foam manufacturers, whose products are primarily used in the HVACR (heating ventilation air conditioning and refrigeration) market, have been forced to find replacements for HFCs. They need to start using insulation foams that don't harm the environment.
Though the Kyoto Protocol largely affected European manufacturers, American manufacturers are not able to escape the tough regulations. As of January 1, 2019, California passed The California Cooling Act which banned HFC use within the state. Federal SNAP and EPA regulations also limit the amount of HFCs used in manufacturing. AGC developed AMOLEA™ 1224yd as a low-GWP (global warming potential) HFC replacement that can help urethane foam manufacturers meet strict environmental regulations.
AMOLEA™ 1224yd
AMOLEA 1224yd is a next-generation foam blowing agent that can replace both HFCs and HCFCs. AMOLEA 1224yd has the same physical properties and performance attributes of HFC-245fa, but an ozone depleting potential (ODP) of almost zero and a GWP value under 1. It is nonflammable, has the same thermal stability as HFCs, and is more stable than other HFOs. Performance properties include low thermal conductivity, longer shelf life in the premix stage and good compatibility with most oils, metals, plastics and elastomers.
Applications for AMOLEA 1224yd include:
Blowing agent

Aerosol solvent

Solvent

Centrifugal chiller

Organic Rankine cycle (e.g., binary cycle)

High-temperature heat pumps
The Environmental Impact of AMOLEA 1224yd
Unlike other HFOs, AMOLEA 1224yd has the lowest environmental impact of other foam blowing agents on the market. Some HFOs are actually blended with HFCs and can contain up to 60% HFC content with HFOs making up the minority. These blends are often marketed as HFOs, suggesting that they have the low GWP of HFOs. However, the blends actually have a higher GWP that is more similar to HFCs. AMOLEA 1224yd has a GWP of 0.88, the lowest on the market, and does not contain HFCs, making it the ideal choice for HVACR manufacturers who are looking to reduce their environmental impact or comply with stringent regulations.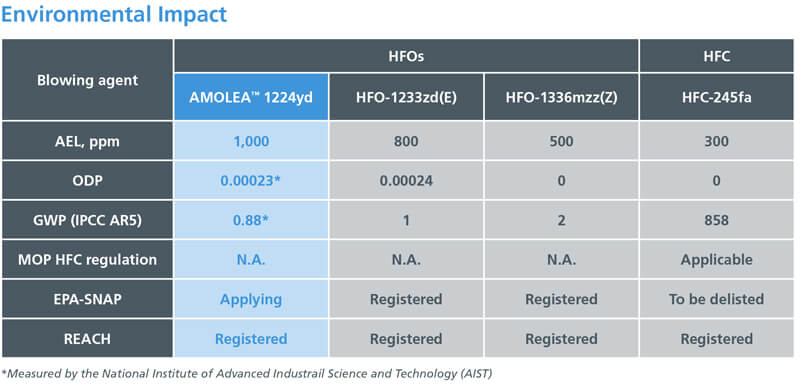 To learn more about incorporating AMOLEA 1224yd into your application, contact AGC today.