New Silica Gels Boost SPF and Reduce Chemical UV Filtering Agents in Cosmetics and Skincare Formulations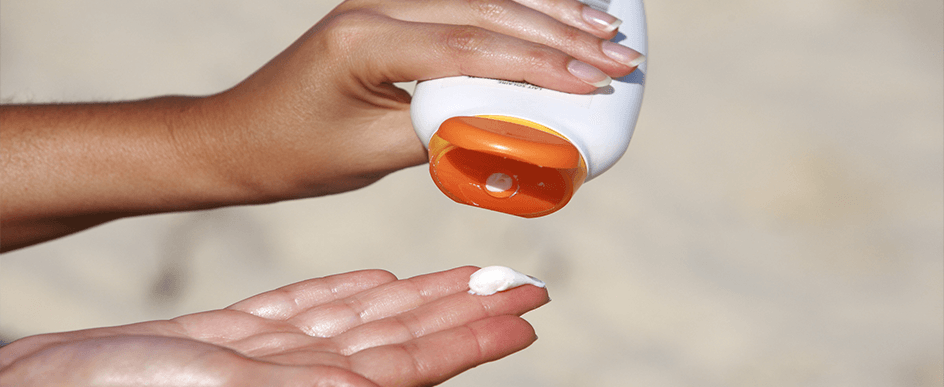 Reading Time: 2 minutes
In May 2019, the Journal of the American Medical Association published a study conducted by the U.S. Food and Drug Administration which raised concerns about chemicals, like oxybenzone, avobenzone and octocrylene, in sunscreens. According to the study, these chemicals, which block harmful UV rays, are absorbed by the human body at higher rates than the FDA-set threshold typically allows. The FDA suggests that these chemicals, oxybenzone in particular, might disrupt normal hormone patterns in humans.
Because sunscreen is still a necessary tool to protect skin from the damaging effects of UV rays, end-users and formulators alike are searching for safer alternatives to the dangerous chemicals used in commercial sunscreens. To help combat this issue, AGC developed Solesphere™ H-52 and H-53 silica gels for cosmetics, skincare and sunscreen formulations. These microspherical gels can be added to formulations to boost SPF so that fewer chemicals and active pharmaceutical ingredients (APIs) are required.
Why silica gels for skincare?
Silica is a naturally occurring mineral. Because of this, amorphous and hydrated silicas are GRAS (generally recognized as safe) ingredients for use in personal care products like makeup and sunscreen. Solesphere microspherical silica gel is amorphous, corrosion-free and safe for the environment and human body.
In addition to the SPF-boosting and stabilizing properties, Solesphere H-52 and H-53 enhance the surface smoothness and dispersity of cosmetics and skincare products. Unlike other fillers like titanium dioxide, H-52 and H-53 have a lower coefficient of friction for an easy and smooth application. On a molecular level, they move more freely to provide a superior tactile feel, making them a popular ingredient for skincare and sunscreen formulations.
Size matters
The secret to the success of H-52 and H-53 microsphere gels is their size. Their 5 µm particle size means that they have high specific surface areas and large pores to scatter light effectively. Solesphere H-52 gels have a 10 µm pore diameter and an oil absorption level of 300 mL/g. Solesphere H-53 gels have an 11 µm pore diameter and an oil absorption of 400 mL/g. Both grades offer excellent heat resistance.
Ideal applications for Solesphere H-52 and H-53 gels include:
SPF booster for makeup, skincare and suncare products

Matting agent and surface modifier

Thickening agent
Other ingredients for boosting SPF in skincare products
Aside from silica, other ingredients can also be incorporated into skincare formulations to help boost SPF. Titanium dioxide is a UVB absorber with moderate potency. However, it can't be formulated with avobenzone and also may whiten skin. Ensulizole is a potent UVB absorber, but it is water-soluble, so it is not ideal for use in sunscreen formulations. Octocrylene, homosalate and octisalate are weak UVB absorbers and won't work in the higher SPF formulations that are becoming increasingly popular.
Solesphere H-52 and H-53 gels work well in most formulations and help to achieve an SPF efficiency of 50 or higher. To learn more about Solesphere H-52 and H-53 microsphere grades and how you can boost SPF and reduce chemicals in your skincare or suncare application, call 1-800-424-7833 to speak to an AGC product expert.