World's Tallest Indoor Ferris Wheel Protected by LUMIFLON FEVE Coated Housing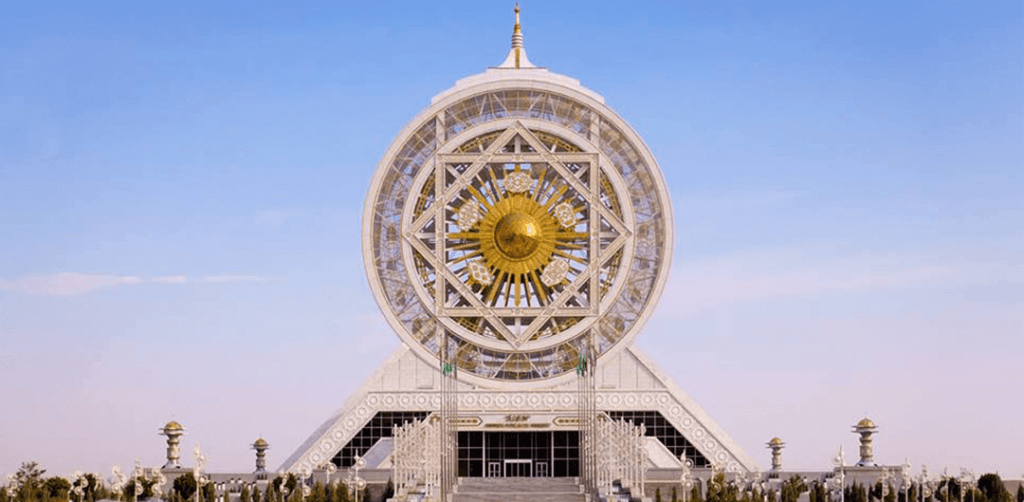 Reading Time: 2 minutes
Setting Guinness World Records isn't easy, and neither is protecting a massive structure from nature's elements. The Alem Cultural and Entertainment Center, located in Ashgabat, Turkmenistan, is home to the world's tallest indoor Ferris wheel. The Ferris wheel named Alem, which translates to "The Universe," stands at an incredible 368 feet and houses 24 six-seat cabins for guests to ride in.
The record-breaking Ferris wheel was constructed in an enclosure that resembles the eight-sided star of Oguz Khan, who appears in many motifs across the nation. The architects at Polieks knew they would have to create a structure that would be awe-inspiring in both design and durability. They chose the specialty material, LUMIFLON® FEVE resins, to help them achieve this goal. Overall, coating the metal enclosure with FEVE resins provides bright, glossy color and protection from the weather, salt, radiation and chemicals.
Breaking Records and Beating the Elements
LUMIFLON fluoroethylene vinyl ether (FEVE) resins provide superior weatherability and maintain their aesthetic appeal in the harshest conditions.
The wide range of benefits include:
UV light, chemical and corrosion resistance
Long-lasting color and gloss retention
Soluble in common solvents compatible with water
Curable at room temperature or elevated temperature
Variety of resin grades for any coating need
The panels of Alem's enclosure have a coat of LUMIFLON FEVE resin to protect them from premature degradation caused by exposure to UV radiation, water, and salt. Additionally, the six-story, $90 million structure has dazzling colors and lights on all sides.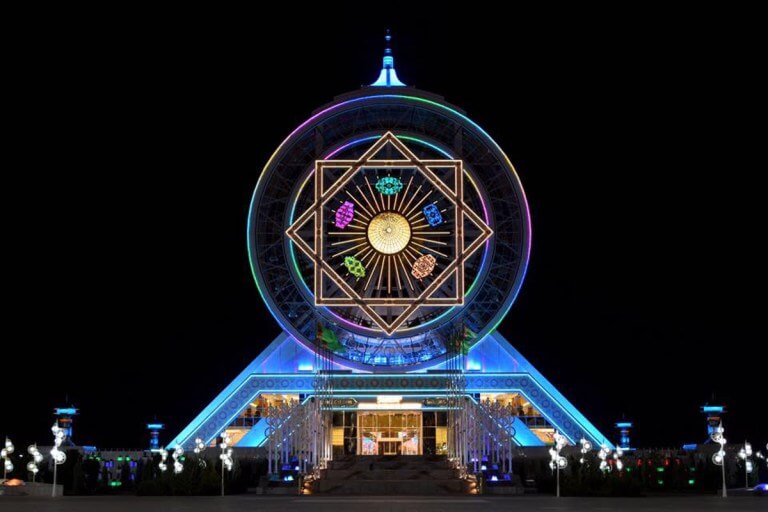 In comparison to other specialty material coating systems, LUMIFLON resins directly contribute to lower life-cycle costs. This is because maintenance and recoating aren't necessary. Unless a bigger indoor Ferris wheel is built, the unmatched weatherability and durability of LUMIFLON will help Alem keep its record-breaking status for a long time.
Click here for more information on the Alem Cultural and Entertainment Center's Indoor Ferris Wheel.
Check out this flipbook to see how architects around the world are using fluoropolymer coatings and films on iconic architectural structures.