Achieve Your Sustainability Goals with AGC Products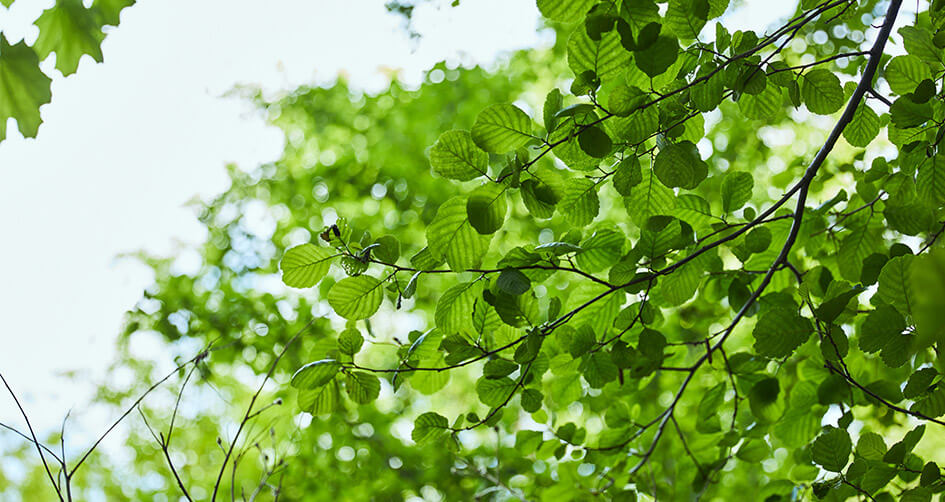 Reading Time: 6 minutes
Climate change is a global issue that has become a serious topic gaining momentum around the world. As more and more businesses pledge efforts toward carbon neutrality, we understand the necessity of offering solutions that are environmentally sustainable while also providing equal, if not higher, performance value to the products being phased out.
We take our role in protecting the planet seriously. In this blog, we discuss ways you can use AGC products to improve environmental footprint and achieve sustainability goals without sacrificing performance.
Silica gels replace microplastics in skincare formulations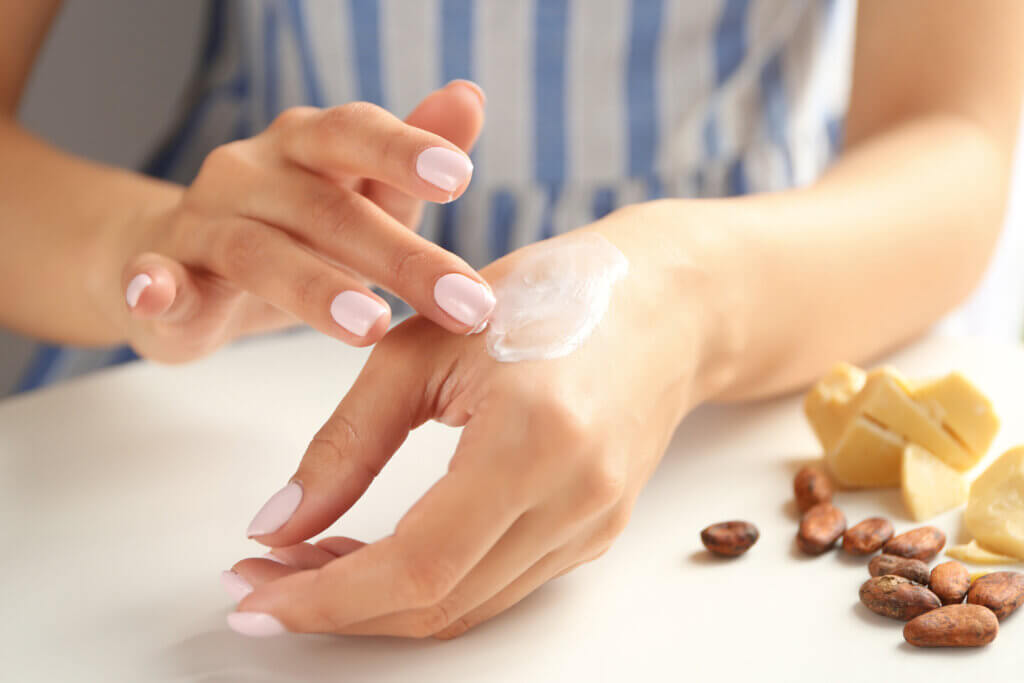 Plastic beads like Nylon 12 and PMMA, microplastics and nanomaterials are frequently used as fillers and exfoliants in cosmetics and personal care products. Though the plastic particles are tiny—from about a hundredth of a millimeter to one millimeter—they can damage marine life, the environment and human health. That's because plastic microbeads don't degrade or dissolve in water and are not captured by most wastewater treatment systems. When they are washed down the drain, they can end up in lakes, rivers and oceans and remain there for thousands of years.
According to the Department of Agriculture, Water and the Environment of Australia, "These tiny plastics persist in the environment as they are almost impossible to remove. The best way to reduce their impact is to prevent them from entering the environment." Silica gels are an ideal substitute for plastic microbeads because they are made from silicon dioxide, which is a natural and sustainable material.
AGC's SOLESPHERE™ microsphere silica gels are environmentally safe, non-nanoparticle, nonplastic, nonpetroleum ingredients that enhance the performance of skincare and cosmetics. SOLESPHERE gels can be used in oil-in-water (OIW), water-in-oil (WIO) and anhydrous formulations to improve UV boost, reduce greasiness and stickiness, minimize pores, absorb oil and perspiration, improve spreadability and create a matte appearance.
Low GWP foam blowing agents replace HFCs
Ozone-depleting materials like hydrofluorocarbons (HFCs) and hydrochlorofluorocarbons (HCFCs) have been around for decades, but they are no longer considered safe or environmentally friendly. Because of the Significant New Alternatives Policy (SNAP) program, formulators are now working to sunset HFCs and HCFCs and find safer alternatives that provide the same or better performance advantages.
AGC's AMOLEA™ 1224yd is an environmentally safe replacement for HFC and HCFC urethane foam blowing agents. It offers the same physical properties and performance attributes of some HFCs, but with an ozone depletion potential (ODP) of almost zero and a global warming potential (GWP) value under 1.
AMOLEA 1224yd has the same thermal stability of HFCs, has low thermal conductivity and is more stable than other HFCs. It offers good compatibility with most oils, metals, plastics and elastomers. SNAP approval for AMOLEA 1224yd is pending.
Fluoropolymer films reduce electricity and heating costs
Greenhouses help sustain a year-round supply for crops that were at one time only available seasonally. They are typically constructed from aluminum, glass and/or plastic and are designed to allow the maximum amount of sunlight in to create an artificial atmosphere ideal for growing crops no matter the season.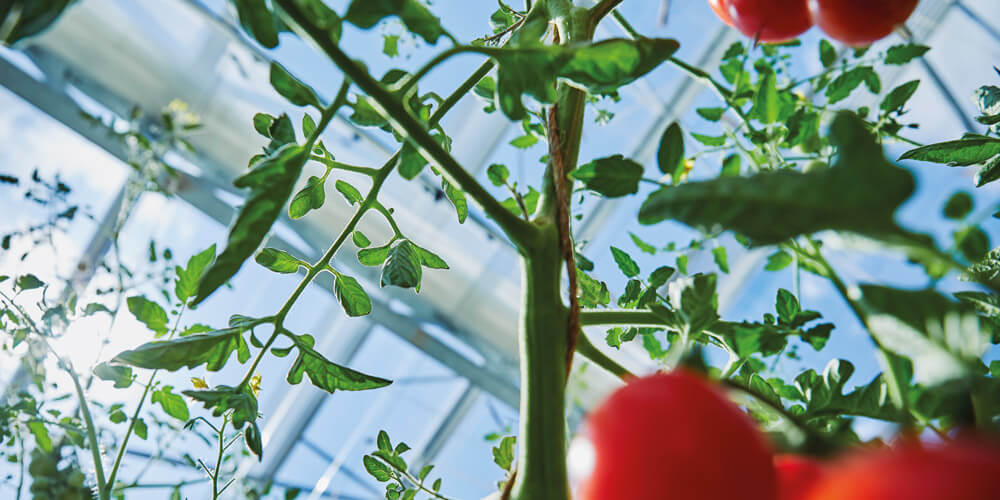 While natural sunlight is usually enough to warm a small greenhouse outside of the typical growing season, large commercial greenhouses may require an additional artificial heating source in order to increase their productivity and efficiency. As a result, the energy used to heat large commercial greenhouses does contribute to pollution in the atmosphere.
AGC's F-CLEAN™ is a fluoropolymer greenhouse film that improves the growth efficiency of fruits, vegetables and plants inside greenhouses. This film has a higher transmission rate of light and UV than glass, polyethylene or polycarbonate, allowing the full spectrum of solar light to pass through into the growing area. This results in more production, earlier bloom and more colorful petals, as well as sweeter fruits and better-quality vegetables. And because ETFE films transmit up to 90% of UV light, greenhouse manufacturers can install a double layer in order to increase thermal insulation and reduce heating costs without a significant impact to light transmission.
In addition to greenhouses, ETFE films have also been used on buildings and stadiums to help reduce lighting and heating costs. For example, the 70,000-seat Sofi Stadium in Los Angeles, was built to house two NFL teams, the LA Rams and LA Chargers as well as other international sporting events. With a roof area of 75,000 m2, SoFi Stadium is the largest stadium in the world installing a single-layer Fluon® ETFE film as a complete roof system.
The material gives the stadium an abundance of natural light inside, reducing its dependence on electricity and providing attendees with a view of southern California's famously clear blue skies. Like F-CLEAN, Fluon ETFE film also provides 90% light transmission, which in this case enables sunlight to penetrate into the walkways and common areas while preserving a temperate atmosphere. The material has a maximum tension of 3.5K N/m, so it will not easily rip or scratch over time. It can also withstand extreme environments because of its superior weatherability, chemical resistance and non-stick properties.
Incorporate sustainable building materials to achieve LEED certification
Many architects, engineers and builders are now looking for more sustainable materials in order to achieve Leadership in Energy and Environmental Design (LEED) certification. LEED certification is one of the world's most widely used green building rating systems and is globally recognized as a symbol of sustainability and achievement.
Incorporating coatings formulated with fluoroethylene vinyl ether (FEVE) resins provides outstanding weatherability and longevity, and the resins contain little to no volatile organic compounds (VOCs). Because of this, they are a key part of environmentally friendly designs and achieving LEED certification. FEVE resins, like AGC's LUMIFLON, ensure long-lasting building exteriors and facades for 30 years or more. This means the structures do not need to be repainted often, reducing their lifelong environmental impact. The resins protect structures from UV light, wind and rain, which substantially decreases their life-cycle costs compared to other coatings on the market today.
FEVE resins do not require a solvent and can be used in formulations to meet AAMA 2405, the American Architectural Manufacturers Association's specification for high-performance exterior architectural coatings. They can be applied to steel, aluminum, concrete and many other substrates that need protection from environmental corrosion. They come in clear and pigmented coatings, which makes them ideal for stadiums, theaters, hospitals, airports, office buildings and more.
Switch to SNAP-Approved Nonflammable Fluorinated Precision Cleaning Solvents
AGC has developed new HFCO chemistry to provide manufacturers of high-value industrial components, electronics and medical devices with more environmentally friendly precision cleaning alternatives. AMOLEA™ AS-300 and AS-300AT solvents are categorized as nonhazardous air pollutants with an ozone depletion potential near zero and global warming potential of less than one. The U.S. EPA's SNAP program lists these solvents as acceptable for electronics cleaning, metals cleaning, precision cleaning and coating diluents.
AMOLEA AS-300 and AS-300AT are ideal replacements for HFC solvents and low-boiling-point HCFO solvents as well as n-propyl bromide (nPB or 1-BP) and trichloroethylene, which are both undergoing risk evaluation under the EPA's Toxic Substances Control Act (TSCA).
Both AS-300 and AS-300AT grades have advantageous boiling points, superior solvency with Kb value of 44 and 118 respectively, and favorable HSE (Health, Safety, Environment) profiles.
Performance Fluoropolymer Partnership
In 2020, AGC Inc., The Chemours Company LLC and Daikin Industries Ltd. formed a new organization, the Performance Fluoropolymer Partnership (PFP). The mission of the PFP is the responsible production, use and management of fluoropolymers, while also advocating for a sound science- and risk-based approach to regulation.
Fluoropolymers are vital materials for modern life and have many uses including healthcare applications, high-performance electronics, advanced transportation and aerospace, among many others. They are an integral aspect of sustainable technology. For example, fluoropolymers are used in various components of renewable energy installations that are necessary to reach decarbonization goals.
Additionally, fluoropolymers provide improved insulation, durability, efficiency and safety for products like lithium batteries, fuel cells and wiring used in sustainable technology like solar panels, wind turbines and more. Fuel cells use fluoropolymer membranes to convert hydrogen to electricity, which is necessary to expand the use for cleaner hydrogen energy. Additionally, fluoropolymers are used in automobile components such as fuel lines, hoses and O-rings, thus creating more durable and longer-lasting components to help prevent leaks and breakdowns while reducing greenhouse gas emissions from vehicles.
Chemistry for a Blue Planet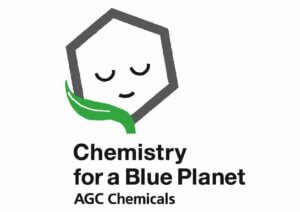 At AGC Chemicals Americas, we know that it is possible to protect the Earth and further human progress at the same time. Through our Chemistry for a Blue Planet promise, we vow to use our chemical technology to create a world that is not only safe, secure and comfortable but also environmentally friendly. We know that chemistry has the power to achieve these goals.
Our mission is to reduce environmental impact by supplying the chemicals needed to create the products that contribute to sustainability. In addition, we strive to continue to develop and improve manufacturing processes that save energy and minimize environmental pollution. To learn more about our solutions, contact an AGC representative.