8 Ways Growers Yield Better ROI Using ETFE Greenhouse Film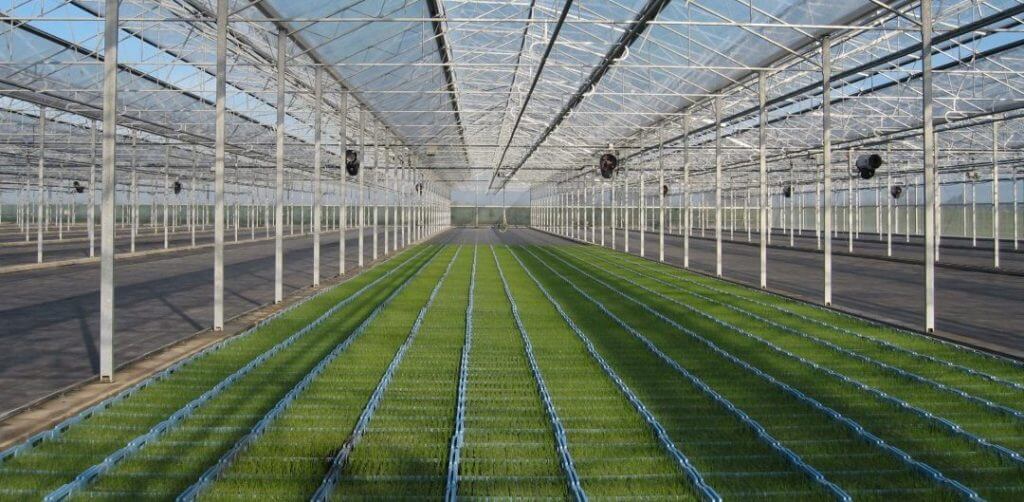 Reading Time: < 1 minutes
A recent survey by Greenhouse Grower shows that growers, suppliers and researchers are optimistic about the state of the horticulture industry in 2017. In fact, 50% of the growers surveyed said they are planning to expand their production this year. They also plan to invest in greenhouse structures and coverings.
When you invest in greenhouse structures, it's important to consider the durability and longevity of the covering material. Furthermore, consider the benefits to the plants they protect. Horticultural growers yield a better ROI when they invest in ETFE fluoropolymer greenhouse film over traditional coverings.
8 performance advantages of ETFE fluoropolymer greenhouse film that yield ROI:
Higher light and UV transmission than glass, polyethylene or polycarbonate
Full-spectrum of solar light passes into the growing area
Lasts 25 years without showing signs of deterioration
More light transmitted during low sunlight periods
Low surface energy lets rain wash away dirt
Snow and ice slide off easily, allowing in more light
Reduced cleaning and maintenance time and costs
Anti-drip coating prevents condensation; drip damage can't occur.
ETFE film is available in clear, diffused and UV-blocking versions. This means that growers can select the type of ETFE-based greenhouse film based on their application needs:
Clear — extremely high light and UV transmission
Diffused — eliminates shadows and spreads the light evenly inside the growing area
UV-blocking — protects plants that don't require full sunlight
If you're one of the horticultural professionals looking to invest in new structures or coverings this year, be sure to include ETFE-based greenhouse film in your search. In addition, check out our F-Clean Brochure to learn more about how these coatings are designed to increase the yields of plants, flowers, fruits and vegetables grown inside commercial greenhouses.