New Partnerships Expand Product Distribution Channels for Fluorosolvents and Fine Silica

Reading Time: 3 minutes
We are excited to announce two new partnerships, allowing for greater distribution of our product lines.
Chem Logic to promote and provide technical support for fluorosolvents for high-reliability cleaning applications
Our strategic partnership with Chem Logic as an independent sales rep will help sell our environmentally friendly and nonhazardous fluorinated solvents to high-reliability parts manufacturers in Arkansas, Kansas, Louisiana, Oklahoma, New Mexico and Texas.

Chem Logic, based in Austin, Texas, provides technical expertise to manufacturers by finding them the most efficient cleaning processes available. Their experience in materials compatibility enables them to assist in process design and optimization. They specialize in nonmetallic materials such as plastics, adhesives, coatings, solvents and paints.
Chem Logic actively exhibits at local SMTA Expos to promote solvents to high-reliable electronics suppliers. They recently exhibited at the Austin Expo and will be exhibiting at Guadalajara Expo this week. AGCCA will be exhibiting with ChemLogic at BIOMEDevice in September and at Space Coast Expo & Tech Forum in October.
Chem Logic will be supporting all of our fluorosolvents that help manufacturers meet environmental regulations for precision cleaning in various industries such as medical, electronics, aerospace, military, and automotive. Fluorinated solvents are an excellent choice for companies wishing to minimize their impact on the environment and safeguard employee health without compromising profitability or performance.
Fluorinated solvents are ideal for many applications because of their broad compatibility with a wide range of materials including plastics, elastomers, metals and delicate substrates. Their cleaning action is highly energy efficient due to their low latent heat of vaporization.
These new non-flammable fluorinated solvents have ideal cleaning properties. They are based on HCFO chemistry, so they have excellent cleaning solvency (Kb value of 44 and 118 respectively), can be used in a vapor degreaser, and are not regulated as HAP (hazardous air pollutants) with GWP (Global Warming Potential) less than 1.
These solvents are designed to replace hazardous halogenated solvents. They are approved for use as precision cleaning solvents, defluxing agents for electronic circuitry, carrier solvents for silicone and fluorinated lubricants, and moisture displacement fluids. They can also be used in most existing vapor degreasing equipment with little or no modification.
Deveraux Specialties Provides SOLESPHERE™ Gels for Skincare, Cosmetics and Sunscreen Formulations  
Our partnership with Deveraux Specialties helps skincare manufacturers in the U.S. and Canada integrate SOLESPHERE microsphere silica gels into their formulations. These gels enable safer high-performance skincare, cosmetics and sunscreen products.
Deveraux Specialties, based in Sylmar, California, is a leading manufacturer and distributor of eco-responsible active ingredients to the cosmetics and personal care industry. They provide ingredient sourcing, formulation services, warehousing and product representation and sales.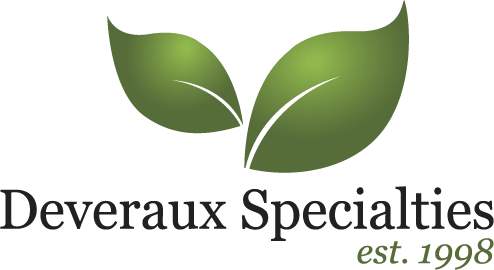 SOLESPHERE gels are made from silicon dioxide, a natural and sustainable material. They are nonplastic, nonpetroleum ingredients that are Ecocert- and COSMOS-certified for safety and sustainability. They are ideal replacements for microplastic, petroleum-derived and nanoparticle ingredients.
These gels can be used in oil-in-water and water-in-oil emulsions as well as anhydrous formulations. They are easy to use because formulators can add them to the oil or water phase, or even after they are combined.
Most grades of SOLESPHERE microsphere silica gels are porous, so they naturally reflect light, providing an SPF boost for sunscreen formulations. These silica gels also minimize pores, diminish greasiness and stickiness, absorb oil and perspiration, improve product application, and provide a matte appearance that is ideal for tinted moisturizers and makeup formulations.
We look forward to expanding the use of AGC fluorosolvents and fine silica gels through these new distributor partnerships. Call 800-424-7833.for more information.