The Evolution of Fluoropolymer Coatings for Buildings and Structures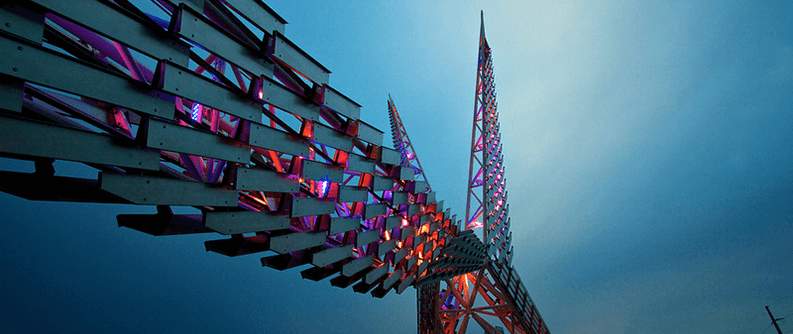 Reading Time: 3 minutes
It's always been a major challenge to protect buildings and public infrastructure from nature's elements. Take bridges, for example. According to the 2021 Infrastructure Report Card, 42% are at least 50 years old and 7.5% of the U.S.'s 617,000 bridges are "structurally deficient," meaning they are in poor condition.
AGC formulators continually strive to develop resins for coatings that provide superior protection for public infrastructure. We've been doing so for decades with our LUMIFLON® FEVE line of fluoropolymer coatings and resins. The following is a brief timeline of the evolution and use of fluoropolymer coatings.
1940s — Polyurethane Resins
In the 1940s, polyurethane resins were first produced and applied to protective topcoats. Due to their high gloss, these resins quickly became the most widely used ingredient in topcoat formulations.
Polyurethane resins offer fair protection against weathering and degradation. Bridges coated with polyurethane topcoats have a life-cycle of 20 to 30 years. However, during this life-cycle, they usually lose significant color and gloss, and require touch-ups or re-coats due to spot corrosion.
1960s — Fluoropolymer Resins
The coatings industry began using fluoropolymer resins in the 1960s. These topcoats were more durable, and had improved performance properties including long-term weather resistance. In addition, these resins were resistant to:
Chemicals
Heat
Water
Petroleum products
These performance benefits have made fluoropolymers ideal for many applications across many industries, including paper, plastics, textiles, oil and gas. However, they had limitations.
Traditional fluoropolymer resin deficiencies:
Poor solubility in conventional solvents
Require heat to cure
Low surface energy that limits their adhesion to metals and other substrates.
1980s — Fluoroethylene Vinyl Ether Resins
Fluoroethylene vinyl ether (FEVE) resins became popular in the 1980s. Compared to traditional fluoropolymers, FEVEs offer the same outstanding weatherability and durability, but are soluble in solvents and available as water-based dispersions and emulsions.
In the beginning, FEVE topcoats were applied mainly for aesthetic purposes because they retained a high-gloss finish. But they soon proved even more valuable for their ability to prevent corrosion. FEVE resins can be cross-linked much like polyurethane resins, so they are ideal for protective topcoats in corrosive environments.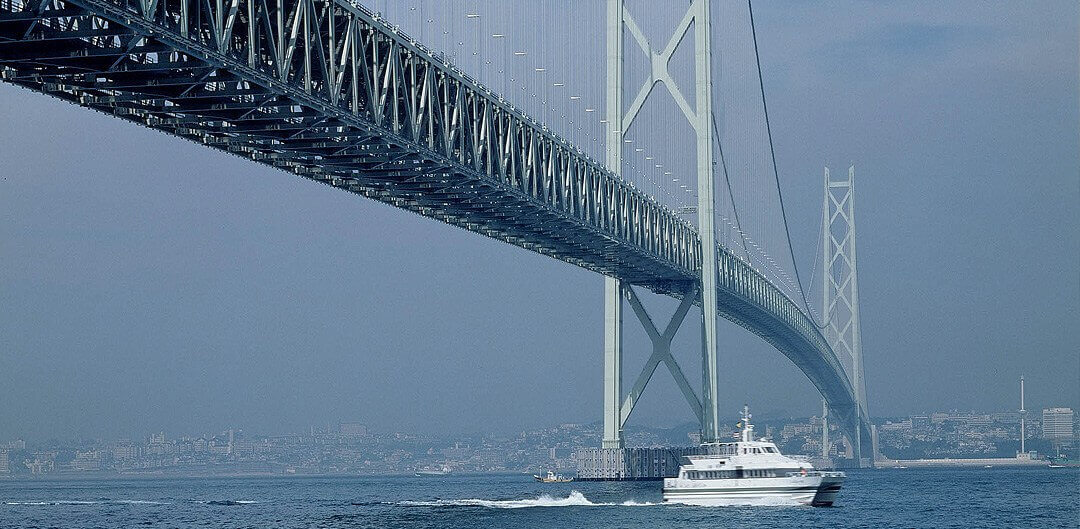 Beneficial properties of fluoropolymer coatings include:
The high energy carbon-fluorine bond in the backbone of the FEVE polymer provides excellent resistance to UV exposure and harsh chemicals.
Hydroxyl functionality allows for cross-linking of the FEVE resin. Polyurethane-type topcoats can also utilize it.
FEVE resins don't require heat curing, so they are easily applied in the factory or field.
The initial purchase price for FEVE-based topcoats is higher than standard polyurethane topcoats, but they have a lower life cycle cost. That's because FEVE resin formulations protect against corrosion and maintain color and gloss for 30 years or longer without re-coating. The result is lower maintenance costs and zero waste generated.
Corrosion and UV degradation are the primary enemies of public infrastructure and other outdoor buildings and structures. While polyurethane technology is the workhorse chemistry for protective topcoats, it offers limited protection against corrosion and UV degradation. FEVE resin technology is the next generation in high-performance fluoropolymer topcoats because it exhibits superior resistance to ultraviolet exposure, wind and extreme temperatures.
To learn more about FEVE resins, contact an AGC specialist at 1-800-424-7833.