Using Performance Polymers for Smart Automotive Surfaces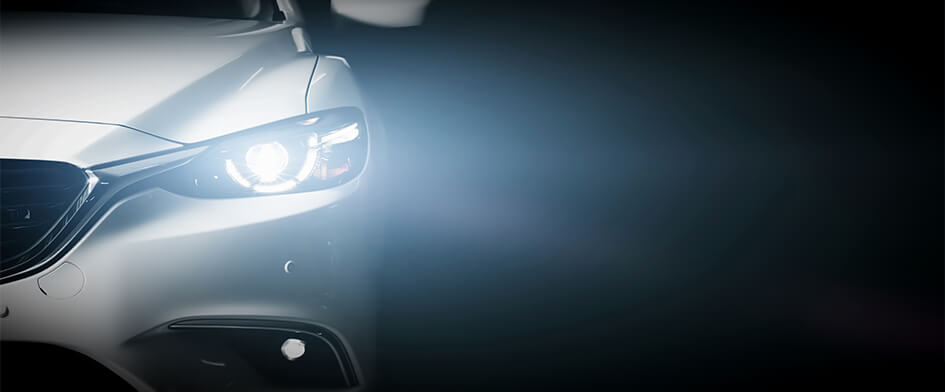 Reading Time: 2 minutes
In addition to staying at the forefront of innovation, today's automotive engineers and OEMs are challenged to develop vehicles that are sleek, efficient and safe. To comply with strict market demands, many rely on advanced solutions designed to enhance the performance of interior and exterior automotive surfaces.
We have developed advanced fluoropolymers to help improve performance characteristics of automotive components like durability, weatherability, lightweighting and data processing speed. Here are a few of AGC's unique solutions to meet the toughest automotive surface challenges.
Autonomous Vehicles
5G wireless technology is emerging as the next big thing on the market for many cell phone and internet providers. But automotive manufacturers have also been paying close attention to this technological development. In fact, 5G network connections are expected to have a significant influence on the development of autonomous vehicles.
Message transmission speed is critical for autonomous vehicles to operate safely. That's why AGC has developed Fluon+™ PFA EA-2000 as a printed circuit board (PCB) coating for copper-clad laminate (CCL). It improves inter-car communication speeds across 5G networks.
In order to meet and exceed human reaction time, autonomous vehicles must process a massive amount of sensor data from the interior and exterior of the vehicle in less than 2 milliseconds. Incorporating EA-2000 resins in printed circuit boards can enhance electrical characteristics. For example, transmission losses can be reduced more than 30% (comparison at 28 GHz band). EA-2000 resins are perfluoropolymers with a built-in functional adhesive group that enhances electrical characteristics. That's why they exhibit superior performance over conventional PFA, PTFE, polyimide and epoxy materials traditionally used in autonomous vehicle applications.
High-Performance Non-Woven Automotive Interiors
With long commutes, daily errands and the occasional road trip, people spend a considerable amount of time in their vehicles. Despite this frequent use, a vehicle's interior needs to stand up to everything that life can dish out. AsahiGuard E-SERIES high-performance repellents for nonwoven automotive interiors (e.g., seat fabrics, floor mats, door panels and trunk linings) provide excellent resistance to oil, water, solvents, dry soil and stains.
In addition to interior applications, AsahiGuard can be used under the hood on noise dampening and thermal insulation fabrics. These repellents are 15-30% lighter than traditional materials and provide an advantage to meet the critical demand of lightweighting in today's market.
Ultra-Durable Exterior Coatings
Many automotive engineers specify fluoropolymer coatings to keep automotive exteriors in good condition. LUMIFLON® FEVE resins create ultra-durable automotive coatings in a wide range of colors and glosses. LUMIFLON is ideal for exterior coating systems used on bodies, doors, weather stripping, door handles, bumper fascia, wheel emblems, lettering and logos.
The unique alternating pattern of fluoroethylene and vinyl ethers in FEVE resins is critical for superior UV resistance. In fact, LUMIFLON resin-based topcoats have yielded over five times the lifespan of acrylic urethane coatings typically used in the automotive industry.
Automotive vehicles need to be built for safety, reliability and efficiency from the ground up. That's why engineers and OEMs take great care to ensure that every aspect of their products meets the strict demands of the automotive market. For more information about incorporating AGC high-performance fluoropolymers into your application, contact a product expert today.