4 Reasons to Beat the Elements with a Fluoropolymer Coating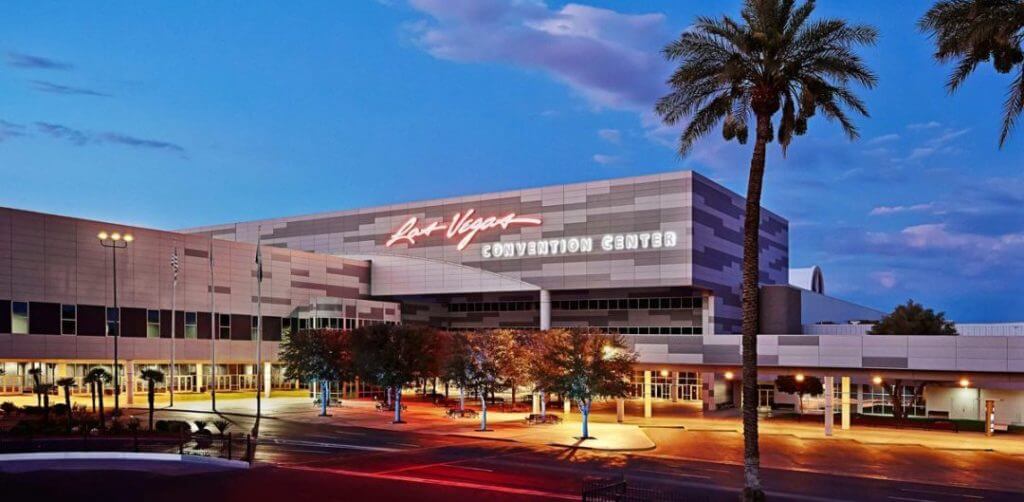 Reading Time: 2 minutes
When city officials decided to renovate the dated 1950s-era Las Vegas Convention Center, they knew it would be a massive project inside and out because bringing the historic structure into the modern age would not be easy. Once the convention center was completed, it needed to stand the test of time…literally. A job for fluoropolymer coatings.
They hired an expert coatings company with experience in high-exposure projects to protect the center's new exterior from the desert heat and sun. Commercial contractor Techno Coatings took it from there, selecting a fluoropolymer coating to provide maximum durability and longevity. Altogether, painters used about 500 gallons of Tnemec's Fluoronar enriched with LUMIFLON® FEVE resin to cover the 300,000 square foot exterior.
Understanding the benefits of a fluoropolymer coating
Topcoats formulated with fluoroethylene vinyl ether (FEVE) resins maintain their bright colors and white whites for 30 years or more. As a result, buildings and structures like bridges can look as good as new for decades. Additionally, FEVE resins provide outstanding protection against UV rays, oxidation, humidity and corrosion.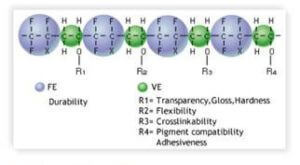 Architects and builders choose fluoropolymer coatings for a variety of applications including:
Buildings
Bridges
Aircraft
Cars
Water towers
Solar panels
FEVE resins are available for almost any type of coating, including solvent-based, powder, environmentally friendly low-VOC and HAPs-free coatings, and water-based coatings.
LUMIFLON-based coatings formulations can last 30 years or more, depending on the substrate material and environment. Because it's transparent, LUMIFLON can make both clear topcoats and pigmented coatings in more than 230 colors in high-gloss to flat finishes. In addition, LUMIFLON is the first solvent-soluble fluoropolymer resin for coatings that can cure at room (rather than elevated) temperature. Because of this, you can apply it in the field, or wherever the structure stands.
Performance Advantages
Aesthetics: You can achieve brilliant, long-lasting colors with a wide gloss range. Coatings keep looking fresh and vivid year after year.
Corrosion prevention: The unique chemical structure improves corrosion resistance, ensuring a longer life for structures that need to be repainted less often.
Sustainability: These coatings can contribute to LEED certification because they eliminate the environmental impact of repeated repainting and recoating.
Lower lifecycle cost: Because of their long lifespan, fluoropolymer coatings can substantially reduce a project's lifecycle costs, including maintenance, replacement and recoating expenses.
Check out this flipbook to see how architects around the world are using fluoropolymer coatings and films on iconic architectural structures.
Click here for more information on the Las Vegas Convention Center District Project.